Stunning house by the sea
A 17th century grade II listed cottage in an amazing coastal location. Sensational sea and harbour views from all rooms, truly a place for all seasons.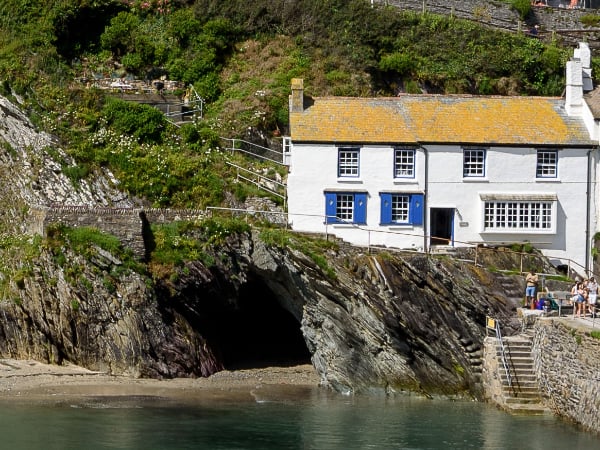 This luxury cottage sleeps up to 8 and sits on Polperro's outer harbour, over a cave and next to the beach and looks right out to sea. Enjoy the private, secluded, elevated beach terrace with far reaching sea views and feel your cares slip away.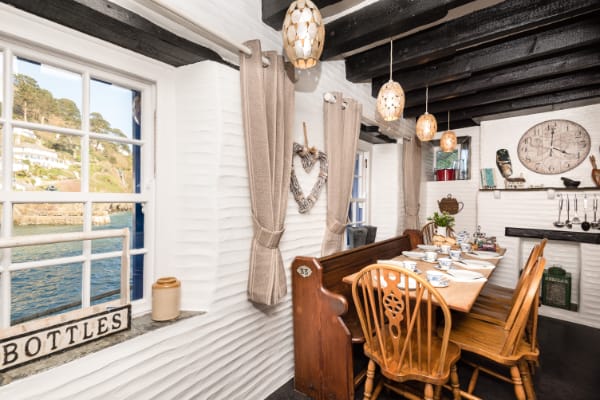 Beaches, fishing & boat trips
The Location / What to do
Polperro, a picturesque historic fishing village along the South Coast of Cornwall, is truly one of the most beautiful coastal villages with its colour washed cottages huddled along quaint narrow and almost traffic-free streets around its famous working fishing harbour.
"A house by the sea" he said...
Little did we know we would ever own a property virtually in the sea! Willy Wilcox Cottage is a truly unique property and its position speaks for itself we hope.
Fondest childhood memories of Polperro, buckets and spades, fudge, fish & chips, obligatory seaside paraphernalia – nothing has changed, and it feels like home.
The desire to be by the sea is driven by a few things, the assumption that having a salty sea dog sailor as a husband was the catalyst to this event coming to fruition is only part of the reason.
Best spot in Polperro. Our second stay in the last few years. 20 yards from the Blue Peter pub and private terrace. Can't fault it really.
Roger S – 1st July 2019
We had a fantastic holiday in a beautiful cottage in an amazing location. It was everything I thought it would be and more. I would highly recommend this property and hope to return one day. Thank you, Amanda, for all your help.
Cath E – 22nd June 2019
Lovely cottage, very clean and well equipped. Really comfortable beds. Location is excellent. Amanda was lovely, really helpful with great knowledge of the area. Fantastic stay, thank you.
Una T – 16th April 2019