A stunning house by the sea in a picturesque historic fishing village along the south coast of Cornwall
Beaches, fishing & boat trips
The Location & things to do
Polperro, a picturesque historic fishing village along the South Coast of Cornwall, is truly one of the most beautiful coastal villages with its colour washed cottages huddled along quaint narrow and almost traffic-free streets around its famous working fishing harbour.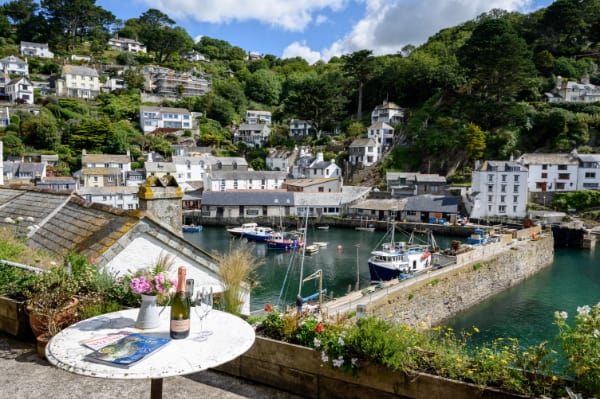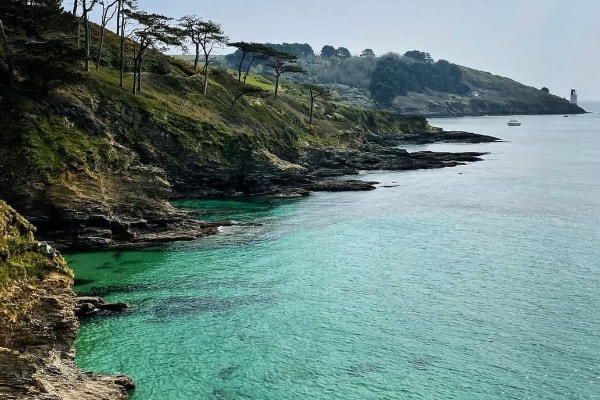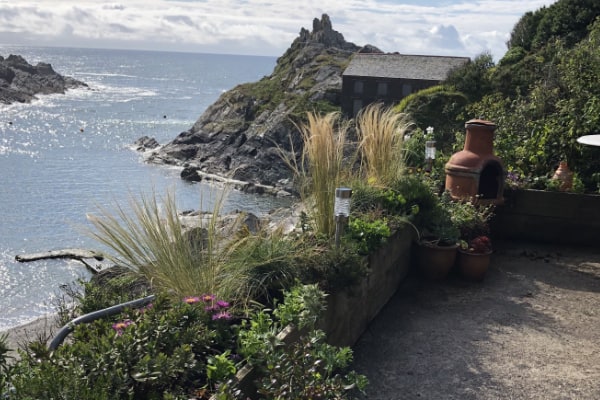 A wonderful village steeped in history with a selection of quirky independent gift and clothes shops, galleries, museums, tea rooms, pubs & restaurants. Whether you fancy a quiet meal or a few Dark & Stormy's (rum & ginger beer, a definite night cap), listening to the array of fabulous local live music all year round, from The Wreckers, Polperro's answer to The Fisherman's Friends (in fact better), folk music, well known covers or artists own tracks you will be spoilt for choice.
You can pick up your fresh bread, croissants & scones from the village bakery or the new artisan baker, Pedyrs, all goodies baked fresh on the premises, a wonderful addition to the village, or pop out to one of the fabulous cafes to get breakfast, brunch, lunch or afternoon tea.
There are two village stores selling all you will need to get by, a post office, chemist and of course the fudge & sweet shops! A short distance away (3 miles) in the village of Pelynt (pronounced Plint), you will find a fabulous little store, Pelynt Stores & O'Keeffe's Traditional Family Butchers. In Looe (4 miles away) are two Co-op stores, the one further along the high street from the main car park is a decent size.
Also, a must is the wonderful farm shop, Quayside Fresh Ltd and fishmonger, Pengelly's, accessible from the far-right hand corner of the main car park in Looe. For those wanting to be very organised you can do a large shop at the huge Waitrose on the Saltash roundabout, just after the Tamar Bridge or go ever so slightly out of your way and shop in the large Morrisons in Liskeard. All the main supermarkets deliver to Polperro.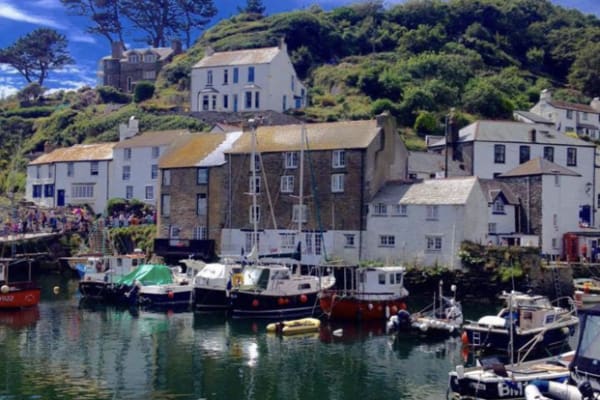 The National Trust Coastal Path is directly accessible from the cottage providing fantastic walking along this unspoiled coastline. Keen walkers can reach picturesque neighbours Polruan/Fowey and Looe, also quaint fishing harbours with plenty to do and see, a short drive or boat ride away for everyone else.
Looe is of a slightly bigger size and hosts a golf club, tennis club, sailing and rowing clubs. It also has a rail line to Liskeard which connects with the main line from Penzance to London Paddington. Liskeard also hosts an array of shops including two supermarkets.
Talland Bay & Lansallos Bay are an absolute must, Talland is a 35 minute walk from Polperro and has a lovely tea room on the beach with gorgeous beach huts to take shelter in from the sun (or rain) and enjoy refreshments, or perhaps go to The Talland Bay Hotel for refreshments, a lunch in the brasserie or to dine in the restaurant.
Lansallos Bay is a long but stunning coastal path walk away or alternatively drive a short distance and park up in The National Trust car park and walk down to the beach, a stunning National Trust footpath walk and even more stunning beach once there, perfect for a picnic and a swim.
Lantic Bay, another absolute must accessed by the long coastal path route or via a small (often very busy) National Trust car park. The arduous climb down and up are well worth the effort however, not for the faint hearted!